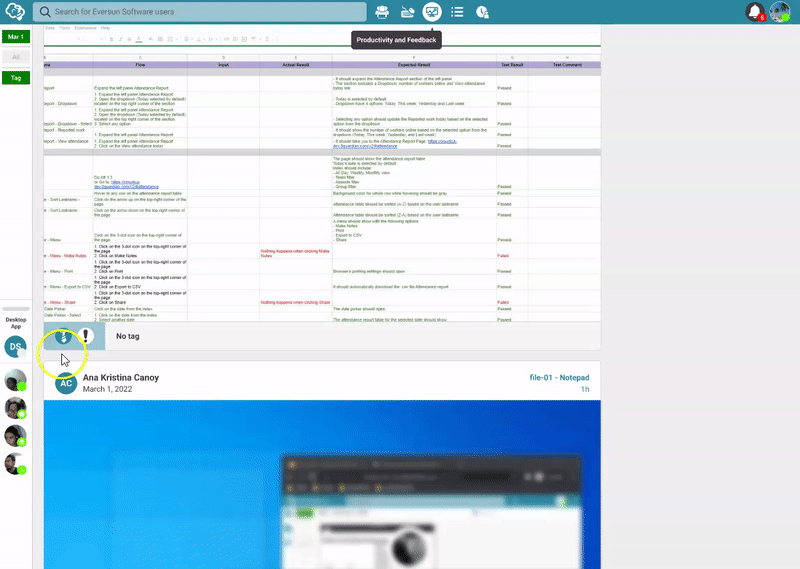 Encourage team efficiency while promoting an environment that nurtures an open avenue of communication.
Send live feedback, updates, assessments, and comments without interrupting the regular workflow. With Cloudica™'s Productivity module, you can do all these and more in real time.
Set your team's path to more productive ventures during work hours.
Tag captured screenshots as Productive, Excellent, Irrelevant, or Violation based on user's activities and which sites and apps are visited or used.
Filter tagged screen captures according to preference, or as needed.
Utilize the Productivity module to encourage proper work pacing and induce optimal performance through live feedback.
Annotate screenshots and introduce real time input.
Provide timely responses, suggestions, assessments, and mentoring points on the spot with the Annotation tool.
Cultivate a healthy and straightforward workplace.
Add comments to tagged screenshots to identify areas of improvement, or input words of recognition for a job well done.
Users can respond to and acknowledge instructions, provide explanations, or bring to attention any errors or issues encountered.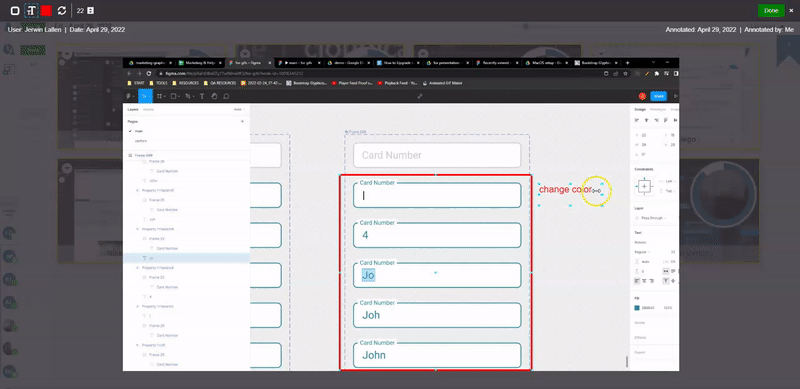 Ensure timeliness in fulfilling tasks and assignments;
Give praise and acknowledgment where they are due;
Mentor and help team members who are struggling; and
Direct team effort to ensure that goals and objectives are being met.
Copyright © 2022 Cloudica LLC