Increase

FOCUS

through live feedback
Cloudica™ creates trust when working remotely by providing real-time feedback making it useful for training and mentoring staff.
Cloudica™ is an employee monitoring software designed to help increase productivity and to cultivate the virtual workspace of an organization with employees working from home or in remote offices.
The system has a web dashboard that you can access anywhere in the world and a desktop app installed on your workers' computers. The app captures the necessary data from the users' machines during their work hours and the data are displayed real-time in the web dashboard. It's the all-in-one-place live employee monitoring you'll ever need.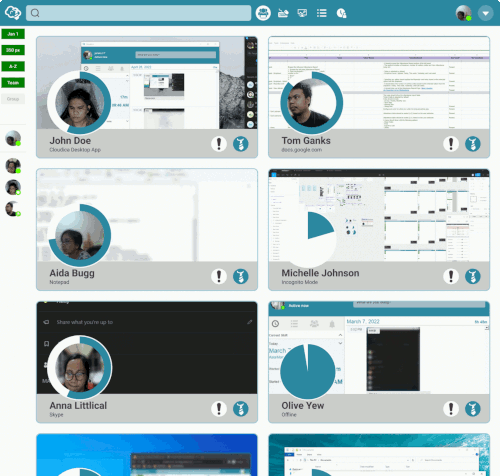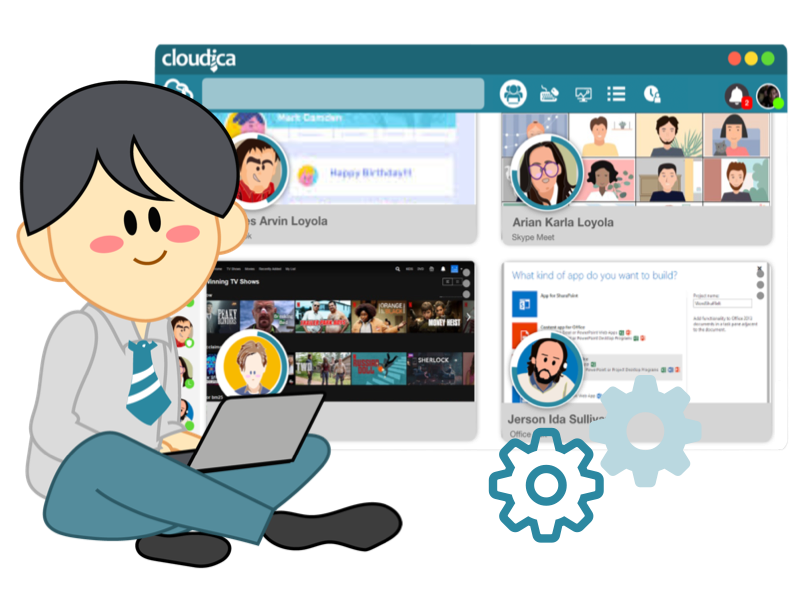 Virtual Workspace
We aim to make work from home as close to working together as possible. We give you a virtual workspace where people's work is shared and seen as if they are working together in one office location. It's a venue where you can check your employee productivity and engagement of the organization.
Learn more
Computer Activity
Cloudica™ is your partner in verifying what your team has done and how they did it. Cloudica™ captures your team's computer activity and gives you a comprehensive view of what applications and websites your remote users open. Through this, you can help workers make effective adjustments and achieve goals.
Learn more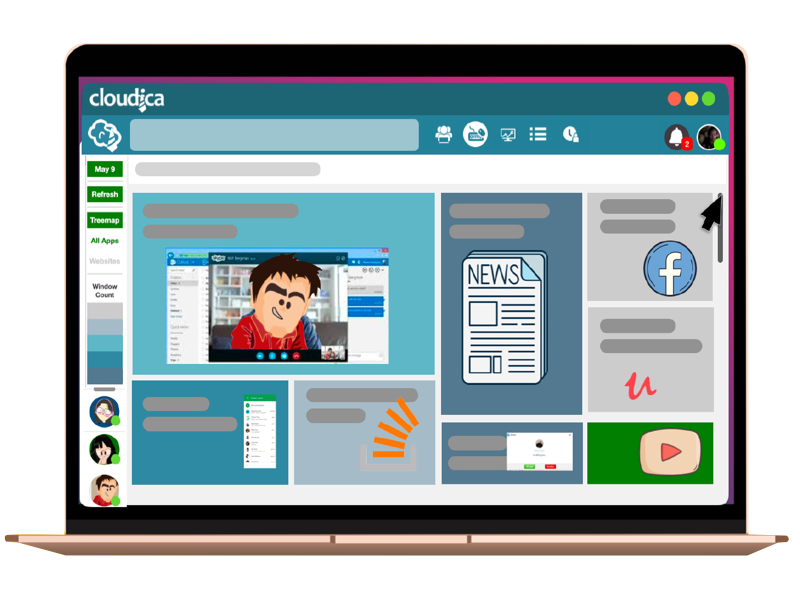 Productivity
We aim to create a productivity-driven workforce in every organization we serve. In this feature, you can let users know that their day-to-day efforts are acknowledged and valued. These feedbacks not only give clear, immediate ways to help employees improve, but also encourage a culture of open dialogue to foster continued development over time.
Learn more
Newsfeed
See where there are bottlenecks with newsfeed, and create better workflows for an efficient work environment. With a simple nudge and a pat on the back, you can let your team know they are on the right track as the hours tick by. You can use the collected data to adjust workloads and track employee outputs.
Learn more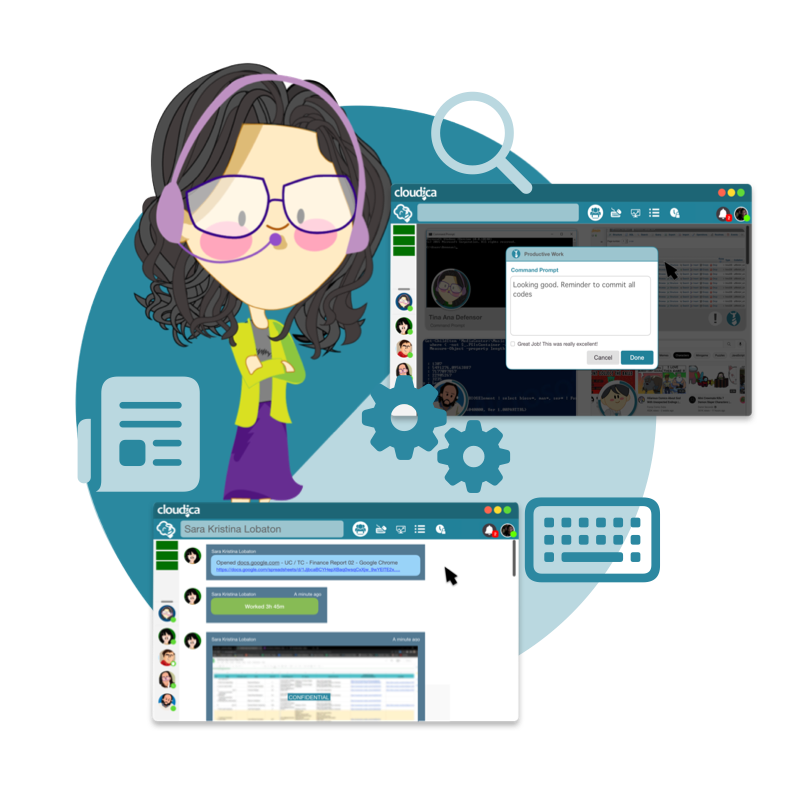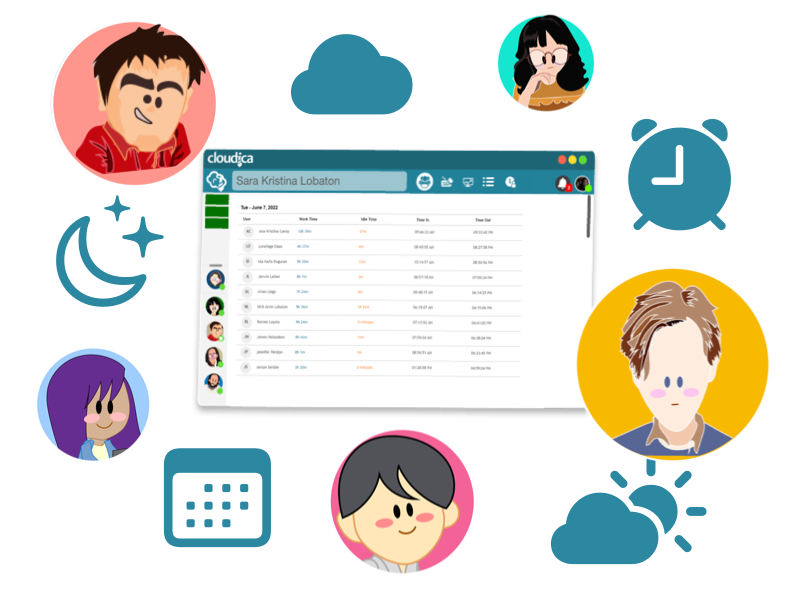 Attendance
Get reliable and accurate attendance from us. Get seamless daily, weekly, or monthly reports that you can filter by team, schedule, or role. Encourage timeliness, reduce tardiness, and drive productivity with Cloudica™ attendance.
Learn more
Try Cloudica™ for Free
Get a 15-day free trial. No credit card needed. Cancel anytime.
Start Free Trial
Copyright © 2022 Cloudica LLC